Embarking on a cultural odyssey through the captivating landscapes of the Algarve in Portugal, I sought to unveil the region's most enticing landmarks, each rich with history, natural splendor, and a vibrant tapestry of cultural experiences. This coastal oasis bestowed upon me a pantheon of truly unforgettable memories.
The Seven Hanging Valleys Trail and Benagil Cave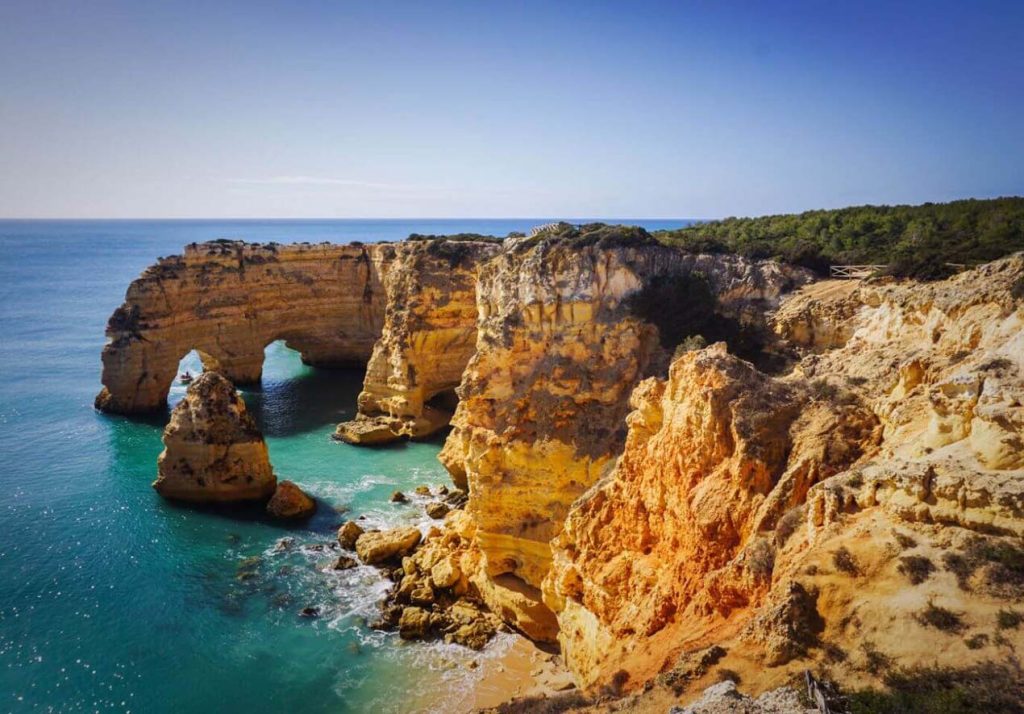 Kicking off my escapade with an invigorating trek across the Seven Hanging Valleys Trail, I was privy to a diverse blend of stunning coastal views and fascinating geological formations. Nestled within this landscape is the majestic Benagil Cave, a monumental natural edifice that can be explored via a boat excursion that comes at an affordable rate of around €20. To dodge the bustling crowds, my suggestion is to embark on this boat journey during less busy hours. You'll be rewarded with an ethereal spectacle where the interplay of sunlight and shadow dances across the stony cathedral, creating a mystical aura.
Ria Formosa's Island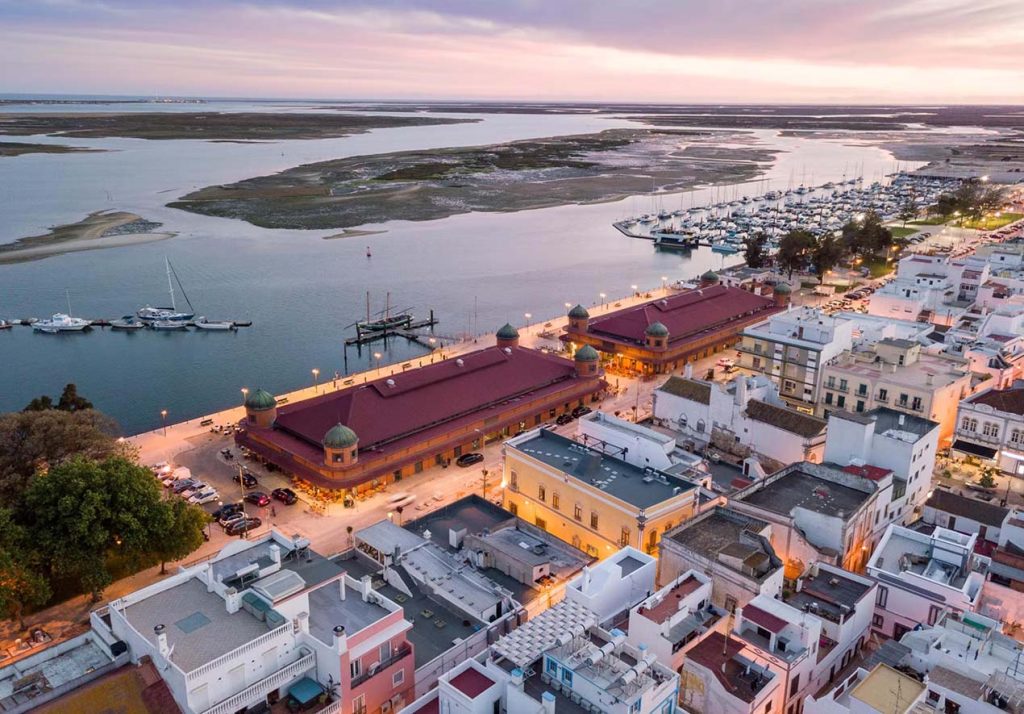 My exploration continued as I ventured across the vibrant green swath of the Ria Formosa lagoon, headed towards the tranquil sandbar islands in the vicinity. With a reasonable price of €15, this four-hour excursion offered a deeper insight into this unique and fragile environment. Do not miss the opportunity to wander around the charming village of Santa Luzia, renowned for its gourmet octopus dishes.
Tavira
Subsequently, I meandered through the charming lanes of the historical town of Tavira, where it felt like time had paused. Its well-preserved Roman bridges, evocative churches, and cobblestone pathways echo stories of a past epoch. Climbing the ramparts of Tavira Castle, which requires no entry fee, one can indulge in sweeping views of this ageless hamlet.
Lagos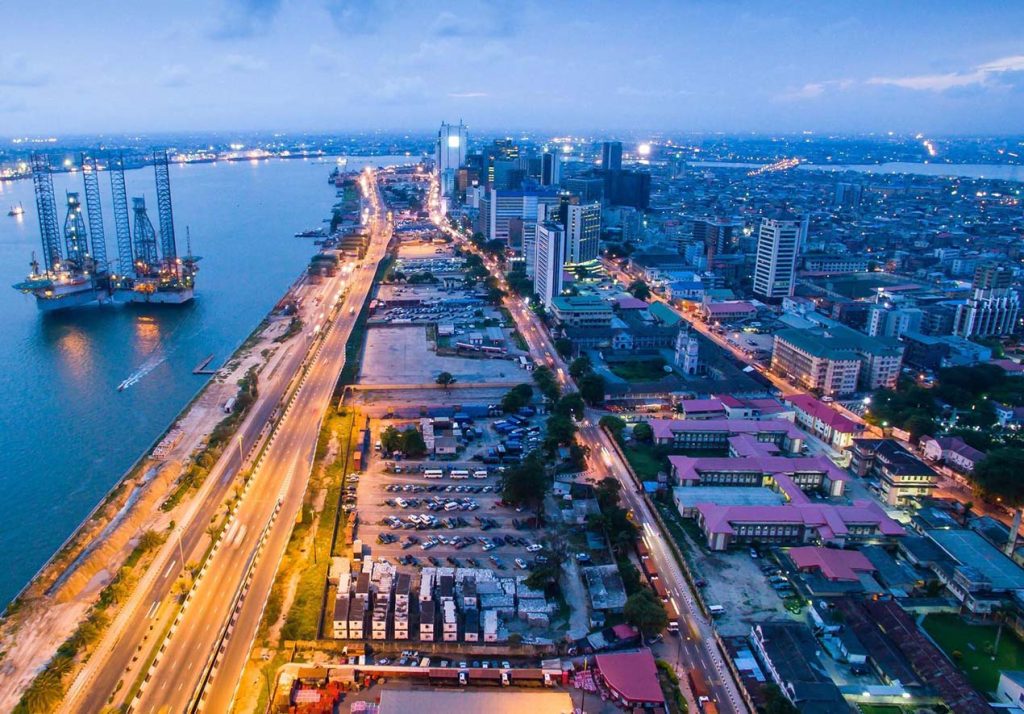 Upon entering Lagos, I was surrounded by an exquisite blend of striking coastal cliffs, awe-inspiring beaches, and a cityscape rich in colorful history. An enthralling stroll to the Ponta da Piedade lighthouse during the twilight hour proved to be an unforgettable experience. Participating in a guided walking tour of the city's ancient town, which costs €15, provided a captivating insight into Lagos's historical narrative.
Faro
Venturing into Faro, the region's capital, I found myself wandering through its impeccably maintained medieval districts, with the peculiar Bone Chapel piquing my curiosity. A city tour priced at a mere €10 brought Faro's historical tapestry to life. A stone's throw away from the city hub lies the tranquil haven of the Ria Formosa Natural Park.
Sagres and Cabo de São Vicente
The allure of Sagres lay in its imposing fortress and the emblematic lighthouse at Cabo de São Vicente, fondly dubbed as 'the edge of the world'. Accessible without an entrance fee, these landmarks offered a truly sublime experience. I wholeheartedly recommend timing your visit with the descent of the sun for an enduring memory.
Monchique
I journeyed next to Monchique, a charming mountain town nestled amidst verdant greenery. From the peak of Foia, I feasted my eyes on panoramic vistas, and wandered amidst beautifully manicured gardens and characteristic Portuguese architecture. This spot is a true haven for nature enthusiasts and doesn't require an entry fee.
Costa Vicentina
Steering away from the frequented tourist trails, I stumbled upon the mesmerizing Costa Vicentina. Here, the untamed coastline is adorned with pristine, isolated beaches and charming fishing hamlets, serving up an unfiltered essence of Portuguese life. To fully immerse in the allure of this setting, I strongly advise hiring a vehicle for your exploration.
Albufeira
Albufeira, brimming with energetic nightlife, immaculate shores, and an enchanting historical district, is an unmissable destination on the itinerary. A maritime excursion that leads you through the mystical sea caves and offers glimpses of the stunning coastline is priced at €30. However, the thrill and wonder it brings make it an investment that significantly enhances your Algarve experience.
Silves
My journey culminated in Silves, a town steeped in history. Its castle and cathedral are testimonies to its glorious past. A small entry fee of €2.80 to the castle affords you breathtaking views over the town and its surrounding countryside.
My odyssey through the Algarve was a potent cocktail of historical narratives, natural grandeur, and rich cultural experiences. It's a destination with something to offer everyone, regardless of whether you're a history aficionado, an ardent nature lover, or a gourmand seeking to experience local cuisine.