Hey there, fellow adventurers! I want to take you on a journey to discover the best places to visit and the best food to try in the vibrant city of Berlin. As a 27-year-old female travel blogger, I've explored every nook and cranny of this fascinating city, and I'm excited to share my personal recommendations with you. So, let's dive in and explore the highlights of Berlin!
Best Food to Try: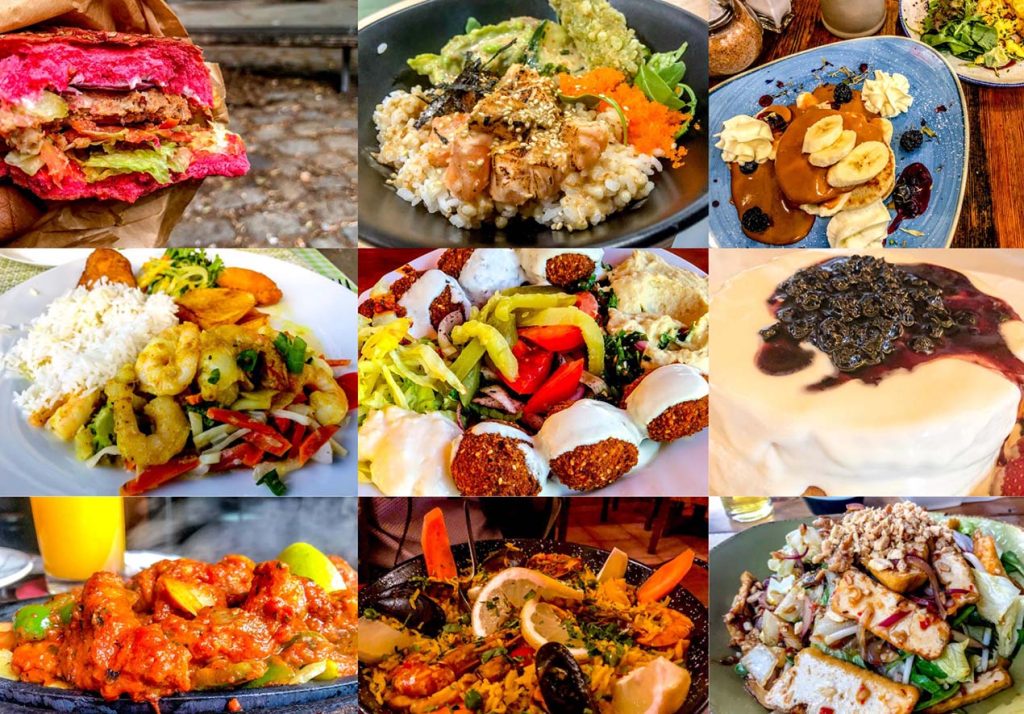 Currywurst: A trip to Berlin wouldn't be complete without trying the iconic Currywurst. This popular street food consists of a grilled sausage, smothered in a flavorful curry ketchup sauce. Head to Curry 36 or Konnopke's Imbiss for an authentic and mouthwatering Currywurst experience.
Döner Kebab: Berlin is renowned for its delicious Döner Kebabs, a must-try when visiting the city. These Turkish-inspired sandwiches are filled with succulent meat, fresh vegetables, and flavorful sauces. Mustafa's Gemüse Kebap and Imren Grill are two fantastic spots to savor this tasty treat.
Berliner Pfannkuchen: Treat your taste buds to a traditional Berliner Pfannkuchen, a jelly-filled doughnut sprinkled with powdered sugar. You'll find these delightful pastries in bakeries and street food stalls across the city. Don't miss out on trying one at Bäckerei Siebert or Konditorei Buchwald.
Schnitzel: For a hearty German meal, indulge in a crispy and delicious Schnitzel. This breaded and fried meat dish is typically made from pork or veal. Head to Zur Letzten Instanz or Jolesch for a delectable Schnitzel feast.
Apfelstrudel: End your culinary journey in Berlin with a slice of warm and comforting Apfelstrudel. This traditional German pastry is filled with sweet apples, cinnamon, and raisins, and is best enjoyed with a dollop of vanilla sauce or a scoop of ice cream. Café Einstein or Café Konditorei Buchwald are fantastic places to savor this delightful dessert.
Best Places to Visit: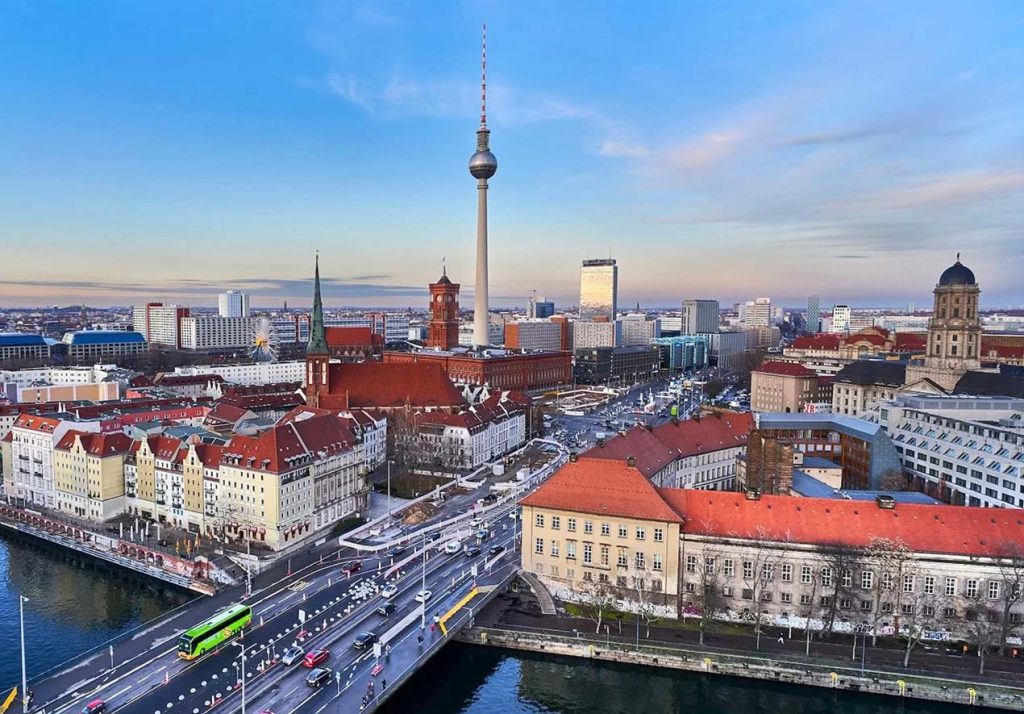 Brandenburg Gate: A symbol of unity and freedom, the Brandenburg Gate is an iconic landmark in Berlin. Take a stroll through Pariser Platz and capture stunning photos of this historical monument.
Museum Island: For art and history enthusiasts, a visit to Museum Island is a must. This UNESCO World Heritage Site houses five renowned museums, including the Pergamon Museum, the Altes Museum, and the Neues Museum, showcasing an impressive collection of artifacts and masterpieces.
Berlin Wall Memorial: Immerse yourself in history at the Berlin Wall Memorial, where you can learn about the division of the city and the stories of those affected. The memorial features preserved sections of the wall, a documentation center, and an open-air exhibition.
East Side Gallery: The East Side Gallery is a vibrant and iconic stretch of the Berlin Wall, adorned with colorful murals and artistic expressions. Take a leisurely walk along this open-air gallery and marvel at the thought-provoking artworks.
Tiergarten: Escape the hustle and bustle of the city and unwind in Tiergarten, Berlin's largest park. Enjoy a leisurely stroll, rent a bike, or have a picnic surrounded by lush greenery and beautiful landscapes.
Ticket Prices:
Ticket prices for attractions in Berlin can vary depending on the specific location and whether you choose to visit individual sites or purchase combination tickets. Here are some approximate ticket prices for popular attractions:
Brandenburg Gate: Free entry
Museum Island: Combination ticket for all museums: €18 (discounted rates available)
Berlin Wall Memorial: Free entry
East Side Gallery: Free entry
Tiergarten: Free entry
It's important to check the official websites of the attractions you plan to visit for the most up-to-date information on ticket prices and any discounts or promotions available.
Berlin's charm lies in its rich history, vibrant culture, and delectable culinary scene. So, whether you're indulging in Currywurst, exploring the remnants of the Berlin Wall, or immersing yourself in the art at Museum Island, Berlin has something for everyone. Make sure to try the city's unique dishes, embrace its cultural customs, and visit the must-see attractions. Get ready for an unforgettable adventure in Berlin!