Berlin, the vibrant city known for its rich history and bustling metropolis, is about to welcome a new addition to its hospitality scene. DoubleTree by Hilton, renowned for its exceptional service and luxurious accommodations, is set to make its debut in Berlin next month, creating a buzz among both business and leisure travelers.
A Haven for Business Travelers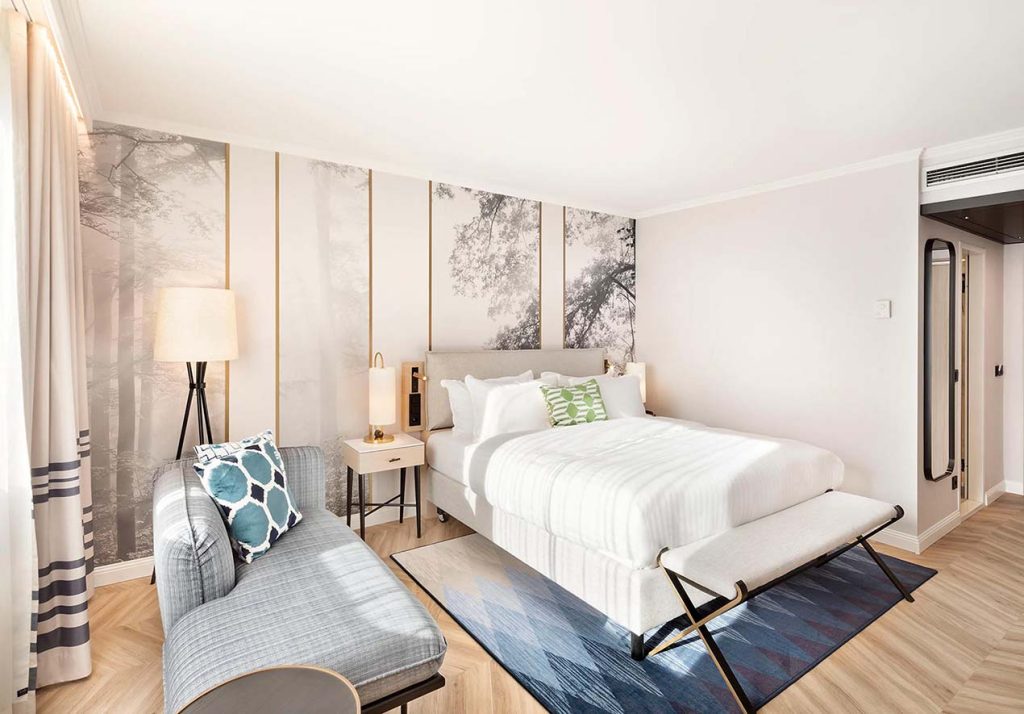 For business travelers seeking a comfortable and convenient stay, DoubleTree by Hilton in Berlin offers a haven of amenities. The hotel boasts state-of-the-art conference facilities, making it an ideal choice for meetings, conferences, and corporate events. With spacious and well-equipped meeting rooms, business travelers can conduct their affairs with ease and efficiency.
Additionally, the hotel's central location in the heart of Berlin's business district provides a definite advantage for those with hectic schedules. Guests will enjoy easy access to major corporate headquarters, government offices, and convention centers, saving them precious time and ensuring productivity. After a long day of meetings, guests can unwind in the hotel's elegant and comfortable rooms, designed to provide a peaceful retreat for weary professionals.
Indulgence for Leisure Travelers
Berlin's reputation for its rich history and vibrant culture attracts countless leisure travelers each year, and DoubleTree by Hilton will serve as an excellent base for exploring the city's many attractions. The hotel's prime location grants easy access to some of Berlin's most iconic landmarks, including the Brandenburg Gate, Museum Island, and Checkpoint Charlie.
After a fulfilling day of sightseeing, guests can return to the hotel and indulge in its array of leisure facilities. The fitness center provides a well-equipped space for guests to maintain their workout routine, while the spa offers a range of rejuvenating treatments for ultimate relaxation. For those seeking stunning views of the city, the hotel's rooftop terrace is the perfect spot to unwind and soak in the panoramic scenery.
Personalized Hospitality at Its Finest
What truly sets DoubleTree by Hilton apart is its unwavering commitment to personalized hospitality. From the moment guests step into the hotel, they will be greeted with a warm and friendly welcome, accompanied by the signature DoubleTree chocolate chip cookie—a delightful emblem of the brand's hospitality. The attentive staff members are dedicated to ensuring that every guest's stay is not only comfortable but also memorable and enjoyable.
The hotel's culinary offerings are equally impressive, with a diverse range of dining options to suit every palate. From fine dining restaurants serving gourmet cuisine to casual cafes offering a variety of international flavors, guests will be spoiled for choice. Additionally, the hotel's bar provides a stylish and sophisticated setting for enjoying a refreshing drink or socializing with fellow travelers.
Commitment to Sustainability
In alignment with Hilton's global sustainability initiatives, DoubleTree by Hilton in Berlin is committed to minimizing its environmental impact. The hotel incorporates eco-friendly practices throughout its operations, including the use of energy-efficient lighting, water conservation measures, and recycling programs. Guests can feel good about their stay, knowing that they are supporting a brand that values sustainability and responsible tourism.
With its imminent debut in Berlin, DoubleTree by Hilton is poised to become a sought-after destination for both business and leisure travelers. The hotel's strategic location, exceptional amenities, personalized hospitality, and commitment to sustainability make it an attractive choice for those seeking a memorable and fulfilling stay in the German capital. Whether guests are visiting for business or pleasure, DoubleTree by Hilton aims to provide a seamless and unforgettable experience in the heart of Berlin.