Are you a fan of vibrant blooms and breathtaking gardens? If so, then Keukenhof should definitely be on your travel radar. I'll be sharing my personal experiences and hotel recommendations from my visit to Keukenhof Gardens. So fasten your seatbelts and get ready for an extraordinary floral extravaganza!
What is Keukenhof Gardens?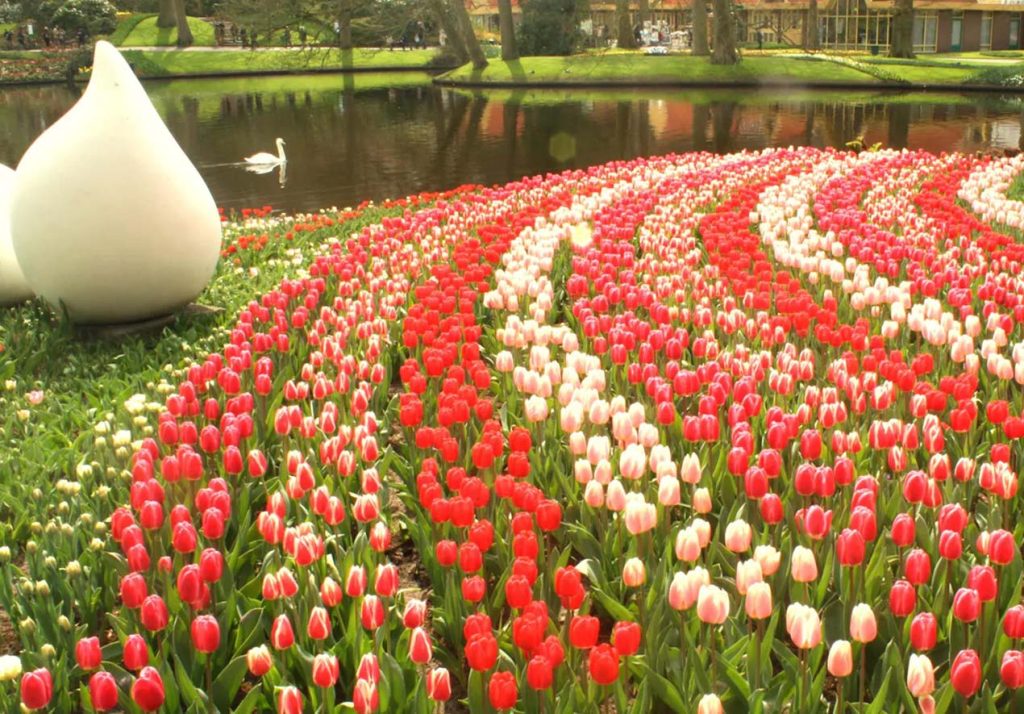 Keukenhof Gardens, situated in Lisse, Netherlands, is renowned as one of the world's largest flower gardens. Encompassing a sprawling area of over 79 acres, this botanical paradise showcases a mesmerizing array of tulips, daffodils, hyacinths, and various other stunning spring flowers. With its meticulously designed landscapes, charming windmills, and picturesque canals, Keukenhof offers a true feast for the senses.
The Best Time to Visit Keukenhof
To witness the tulips in their full glory, it's crucial to plan your visit during the optimal time. Keukenhof Gardens opens its gates for approximately eight weeks each year, from late March to early May. However, the best time to see the tulips at their peak is typically from mid-April to early May. During this period, the gardens transform into a kaleidoscope of colors, creating a truly awe-inspiring spectacle.
What to See and Do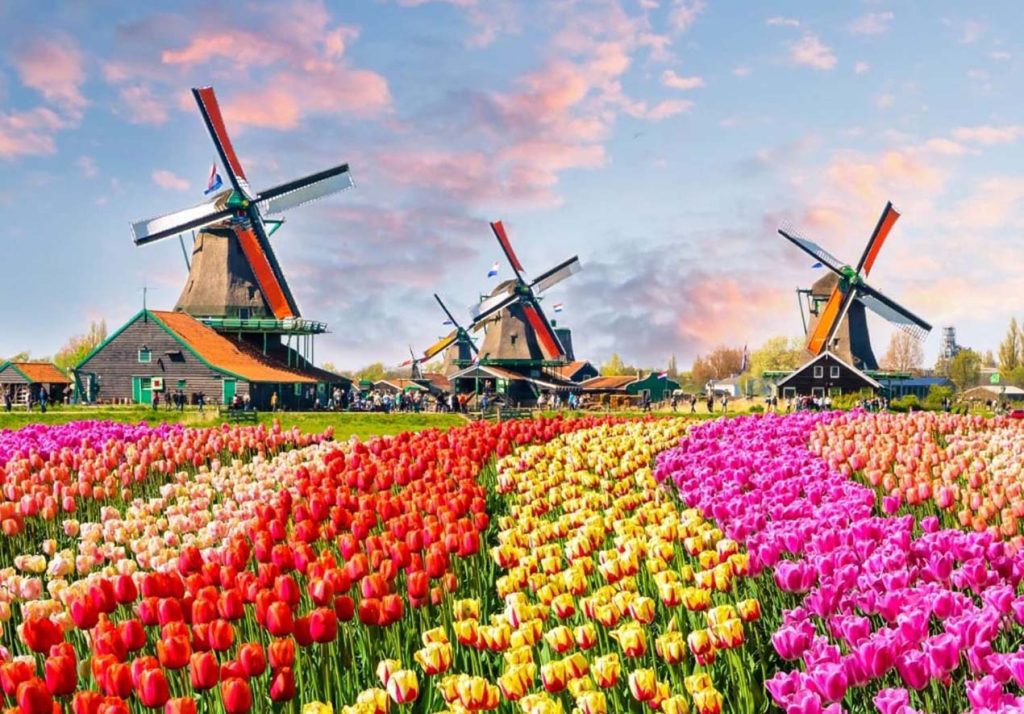 Once you step foot in Keukenhof Gardens, you'll find yourself fully immersed in a floral wonderland. Here are a few highlights and activities you simply cannot miss:
Explore the Gardens: Take your time strolling through the various themed gardens, each showcasing its unique charm and floral compositions. From the romantic Rose Garden to the vibrant Flower Power exhibit, there's something to captivate every visitor.
Admire the Flower Shows: Don't miss the captivating flower shows held in the pavilions. These exhibits feature elaborate floral arrangements, showcasing the artistry and creativity of the gardeners and florists.
Enjoy Boat Tours: Indulge in a leisurely boat tour through the canals surrounding Keukenhof. This allows you to experience the beauty of the tulip fields in the surrounding area and gain a different perspective on the landscape.
Learn at the Inspirational Gardens: Pay a visit to the Inspirational Gardens, where you can gather ideas and inspiration for your own garden. Explore the latest trends in landscaping, horticulture, and sustainable gardening practices.
How to Get to Keukenhof Gardens
Keukenhof Gardens is easily accessible from major cities in the Netherlands, such as Amsterdam and The Hague. Here are a few transportation options:
By Bus: Several bus companies operate direct services from Amsterdam Schiphol Airport and Amsterdam City Center to Keukenhof. This is a convenient and affordable way to reach the gardens.
By Car: If you prefer to drive, Keukenhof offers ample parking facilities. However, do keep in mind that during the peak season, the parking lots can get crowded, so it's advisable to arrive early if possible.
Opening Times and Tickets
Keukenhof Gardens typically opens its doors daily from 8:00 AM to 7:30 PM during the season. However, it's always a good idea to check the official website for the most up-to-date information on opening times and any special events or closures.
When it comes to tickets, I highly recommend purchasing them in advance online. This allows you to bypass the ticket lines and ensures your entry to the gardens. Ticket prices vary depending on age group, and there are options available for single-day and multi-day passes.
Where to Stay to Visit Keukenhof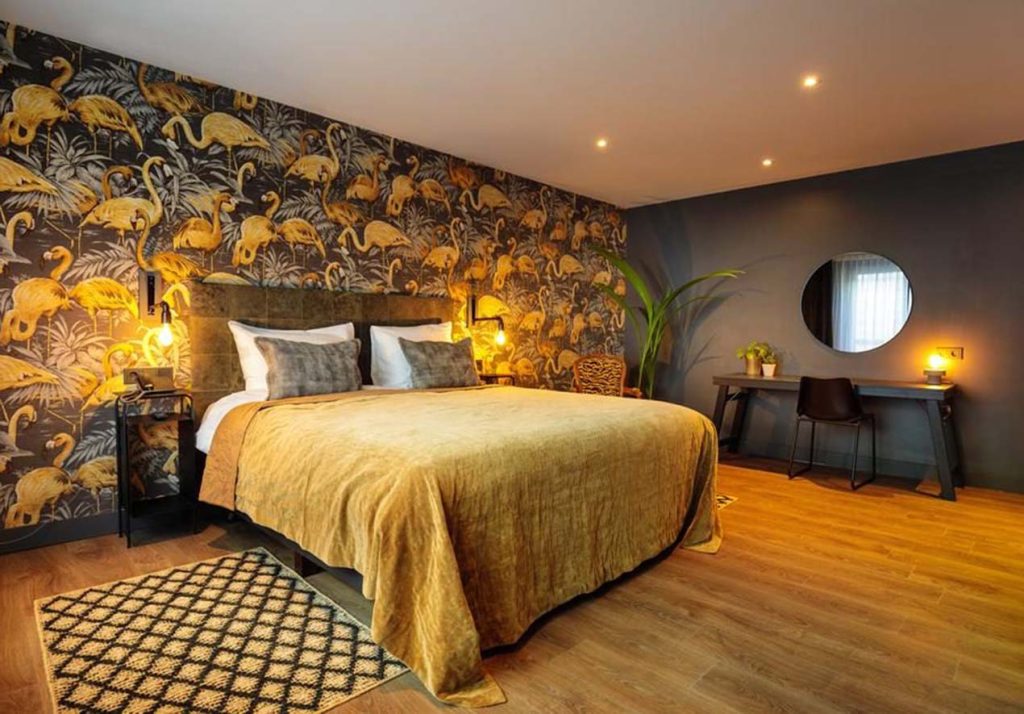 Now, let's delve into accommodations. Lisse, the town where Keukenhof is located, offers a range of lodging options suitable for different budgets and preferences. Here are a few recommendations:
Luxurious Hotels: If you're looking for a high-end experience, consider staying in one of the luxury hotels in the area. These establishments offer top-notch service, elegant rooms, and often feature beautiful gardens of their own.
Cozy Bed and Breakfasts: For a more intimate and homely atmosphere, opt for a charming bed and breakfast. Many of these establishments are located in picturesque countryside settings, providing a tranquil retreat after a day spent among the flowers.
Budget-Friendly Options: If you're watching your wallet, fear not! Lisse and the surrounding area have affordable accommodation options, including budget hotels and hostels. These provide comfortable rooms and convenient access to Keukenhof Gardens.
Booking Tips
To ensure a smooth and enjoyable experience, here are a few booking tips:
Timing is Key: Keukenhof is an immensely popular destination, so it's advisable to book your accommodations well in advance, especially if you plan to visit during the peak season. This will give you a wider range of options and better chances of securing your preferred hotel.
Look for Promotions: Keep an eye out for special promotions and packages offered by hotels in the area. Some establishments may provide discounted rates or additional perks for guests visiting Keukenhof.
Flexibility in Travel Dates: If possible, consider visiting Keukenhof during weekdays instead of weekends. Weekdays tend to be less crowded, allowing you to enjoy a more peaceful and immersive experience.
During my visit to Keukenhof, I had the pleasure of staying at the charming Tulip Inn Amsterdam Airport Hotel, which is located just a short drive from the gardens. The hotel offered comfortable rooms, friendly service, and convenient access to transportation. The overall ambiance was welcoming and cozy, making it the perfect base for my floral adventures.
So there you have it, fellow travelers! Keukenhof Gardens is a floral paradise that should not be missed. From the vibrant tulips to the enchanting landscapes, it's an experience that will leave you in awe. Plan your visit during the peak bloom period, book your accommodations in advance, and get ready to immerse yourself in the magic of Keukenhof. Happy travels!