Your beloved nomadic narrator, ThePrivateTraveller, is back with another enchanting narrative from her travelogue. Today, we teleport to the idyllic island of Bali, Indonesia. Envision an exuberant tropical forest, a serene river, and Ubud's captivating allure. Now, consider a lavish refuge within this picturesque setting – Capella Ubud. Intrigued yet? Let's embark!
Place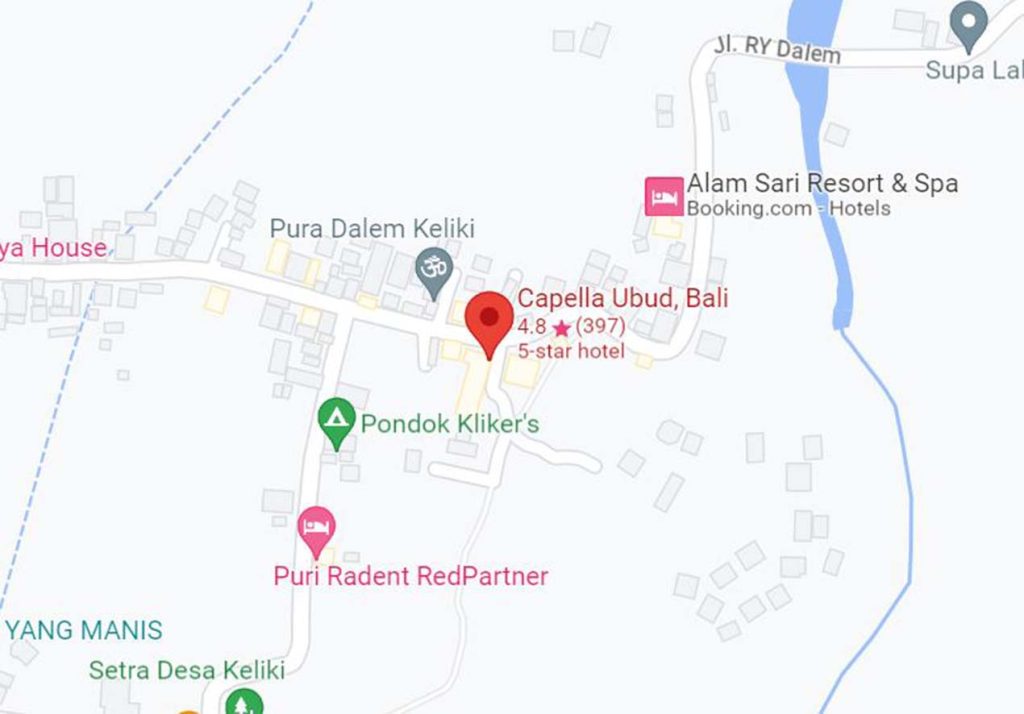 Capella Ubud is a secret treasure ensconced in the lush greenscape of Bali. This deluxe campsite amidst the wilderness beautifully marries the thrill of a jungle sojourn with the opulence of a 5-star accommodation. Best of all? It's merely a short hop away from the vibrant cultural hub of Ubud. If fortune favours you like it did me, you can revel in a breathtaking sunset over the paddy fields right from your veranda.
Room Categories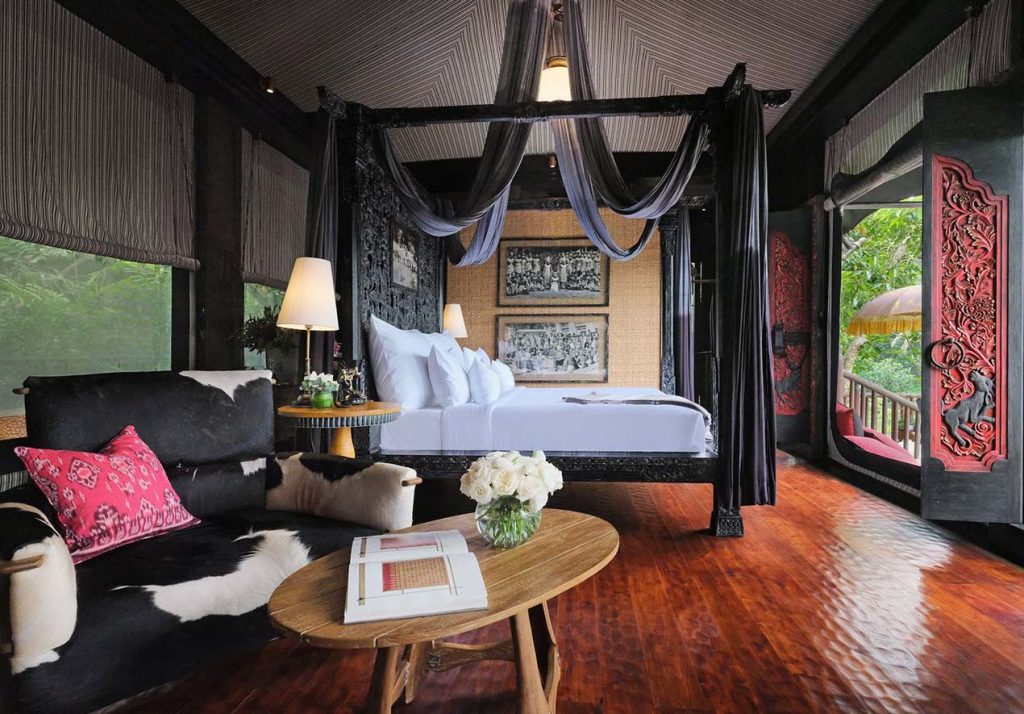 During my visit, I had the delight of residing in the Terrace Tent. An intricately designed shelter that seamlessly merges the rustic appeal of a camp with refined luxury. The tent comes equipped with a comfy king-sized bed, an external saltwater Jacuzzi, an expansive sundeck, and indoor and outdoor bathrooms. The private saltwater pool was my favourite feature, an ideal spot for a revitalizing plunge amidst dense foliage.
Ambiance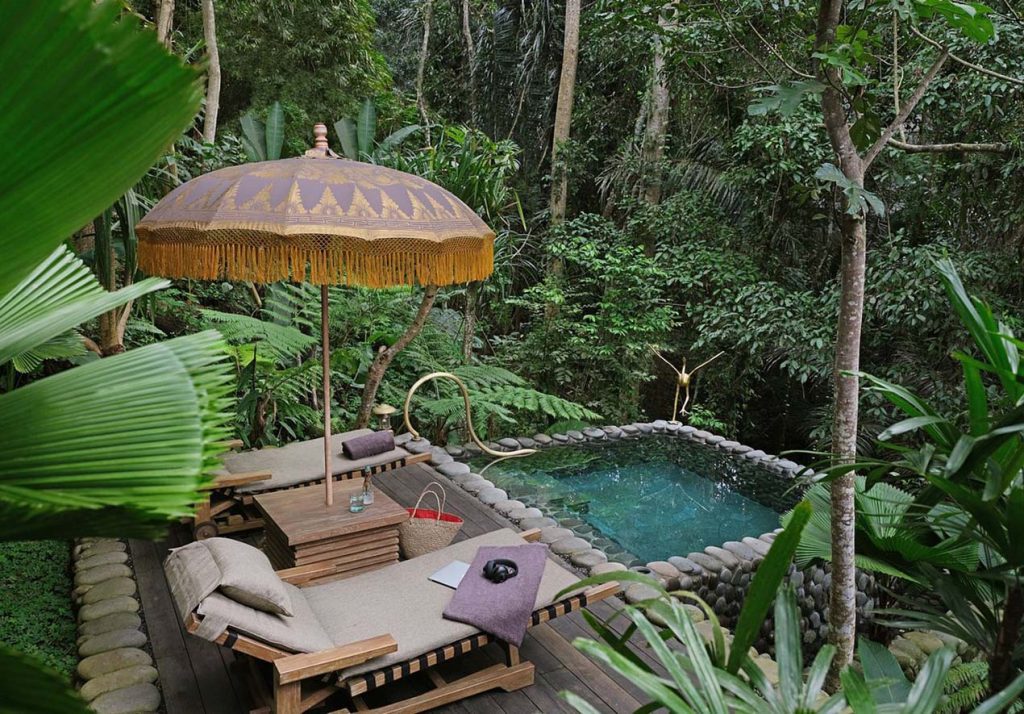 The instant you cross the threshold of Capella Ubud, you're wrapped in a peaceful, calming aura that seamlessly integrates with the neighbouring nature. The design, influenced by European colonists from the 1800s, results in a unique confluence of traditional and contemporary. The personnel is incredibly warm and hospitable, promising a comfortable and memorable stay.
Cuisine and Beverages
The epicurean journey at Capella Ubud is indeed a culinary escapade. The hotel houses two restaurants: Mads Lange, offering a scrumptious fusion of Eastern and Western dishes, and Api Jiwa, representing an Asian street food barbecue concept. Both eateries were remarkable, but the Sate Ayam at Api Jiwa stole my heart – a must-taste traditional Indonesian cuisine. Don't miss their signature cocktail, Ubud Sling, a delightful mix celebrating local flavours.
Amenities and Services
Capella Ubud's facilities are nothing short of extraordinary. It boasts a well-appointed gym, a serene spa providing traditional Balinese treatments, and a stunning outdoor pool with a rainforest view. The standout feature, though, was their remarkable personalized service. The Capella personal assistant service, available round-the-clock, ensured my needs were catered to during my stay.
Important note from (what could be improved?):
While Capella Ubud extends a fantastic experience, I felt their spa services could be augmented by introducing a wider assortment of treatments and possibly incorporating wellness activities like yoga and meditation into their routine.
The absolute highlights:
The absolute pinnacle of my stay at Capella Ubud was the splendid vista from my tent's private terrace. Awakening to the sight of a misty forest and the sun ascending over the rice fields was a surreal experience. Moreover, the personalized service left a lasting impression.
Booking Tips
Landing the best deal at Capella Ubud requires some inside scoop. For the most attractive rates, consider vacationing during the off-peak season (typically between January and May). Reservations made directly through the hotel's website often guarantee the best prices, and you might find occasional special deals and packages. The cost for my three-night sojourn in the Terrace Tent was roughly $700 per night – a worthy investment for an unrivalled experience, indeed!
And that wraps up my review, dear readers! Capella Ubud, with its unique blend of opulence and adventure, promises an unforgettable experience that I wholeheartedly recommend to all travellers. But don't just rely on my account, go experience it for yourselves!