Hey there, travel enthusiasts! ThePrivateTraveller is back, unfolding yet another riveting saga from my global expeditions. This episode takes us to an absolute jewel of the Indian Ocean, Seychelles, and more precisely, the outstanding Raffles Seychelles.
Place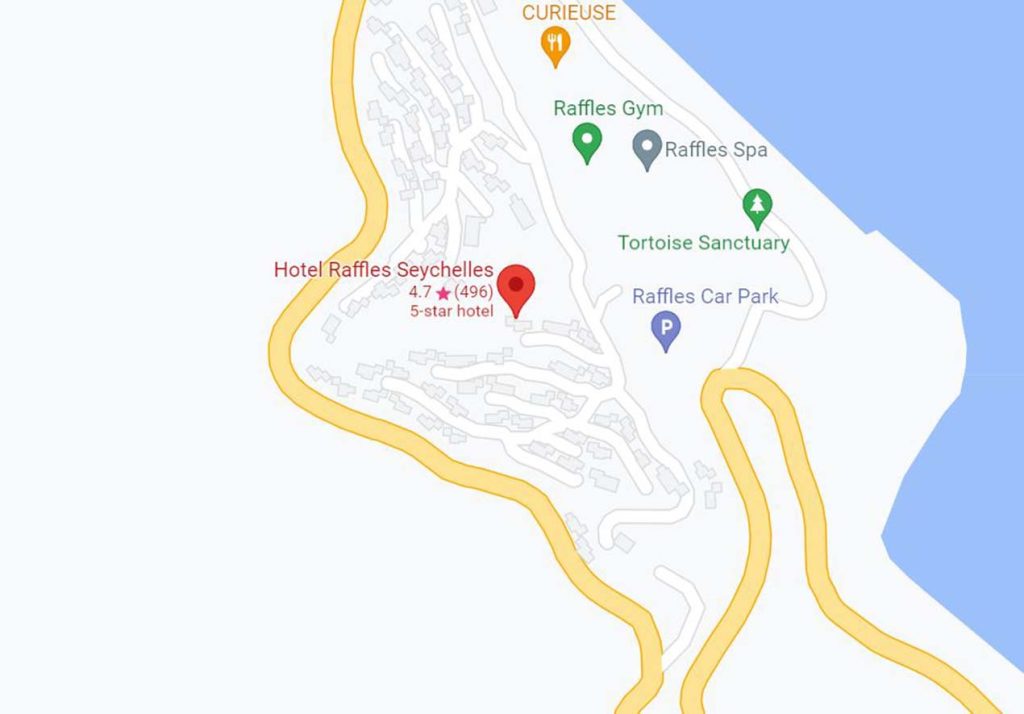 Poised on the bewitching island of Praslin, Raffles Seychelles is a sumptuous sanctuary cradled amidst abundant greenery and sapphire waters. With a mesmerising view of the Indian Ocean's hypnotic undulations and the breath-taking white expanses of Anse Takamaka Beach, this resort masterfully harmonises luxury with nature's grace. What's more? It's a hop, skip, and a jump away from the famed Vallée de Mai, a UNESCO World Heritage Site, flourishing with the rare and precious coco de mer palms.
Room Types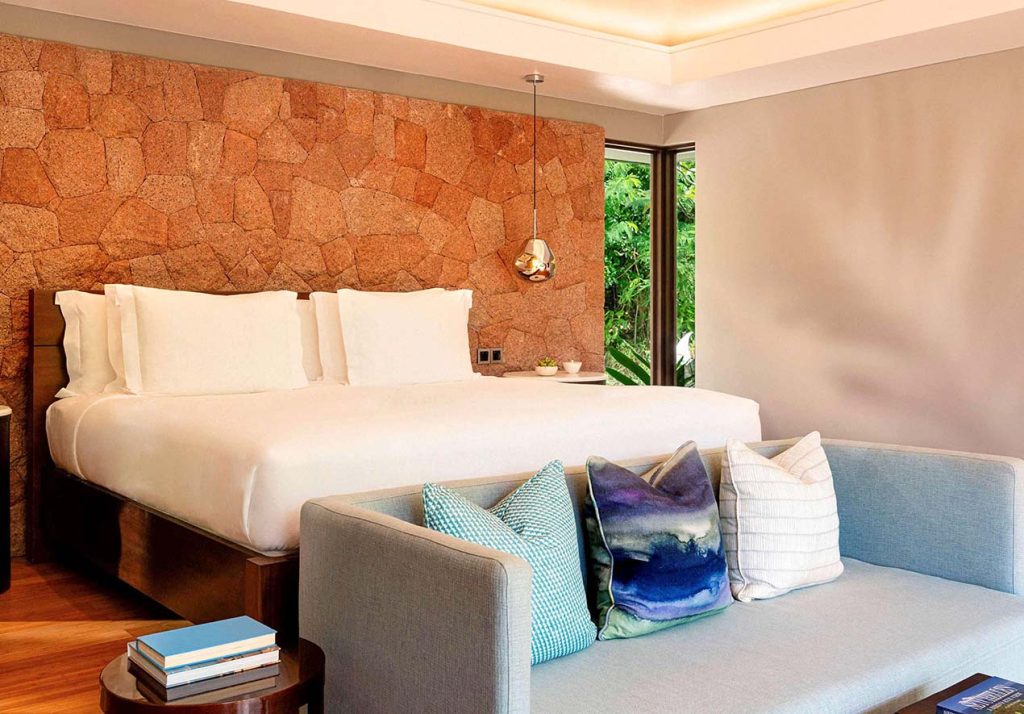 My stay at their Panoramic Pool Villa was nothing short of extraordinary. This gracefully furnished villa comes with a private plunge pool, an expansive outdoor pavilion, and the pièce de résistance, a captivating 180-degree panorama of the cerulean ocean. The room's décor, swathed in calming earthy hues, features a luxuriant king-size bed, an avant-garde entertainment system, and a lavish bathroom equipped with a deep soaking tub and a separate rainfall shower.
Overall Atmosphere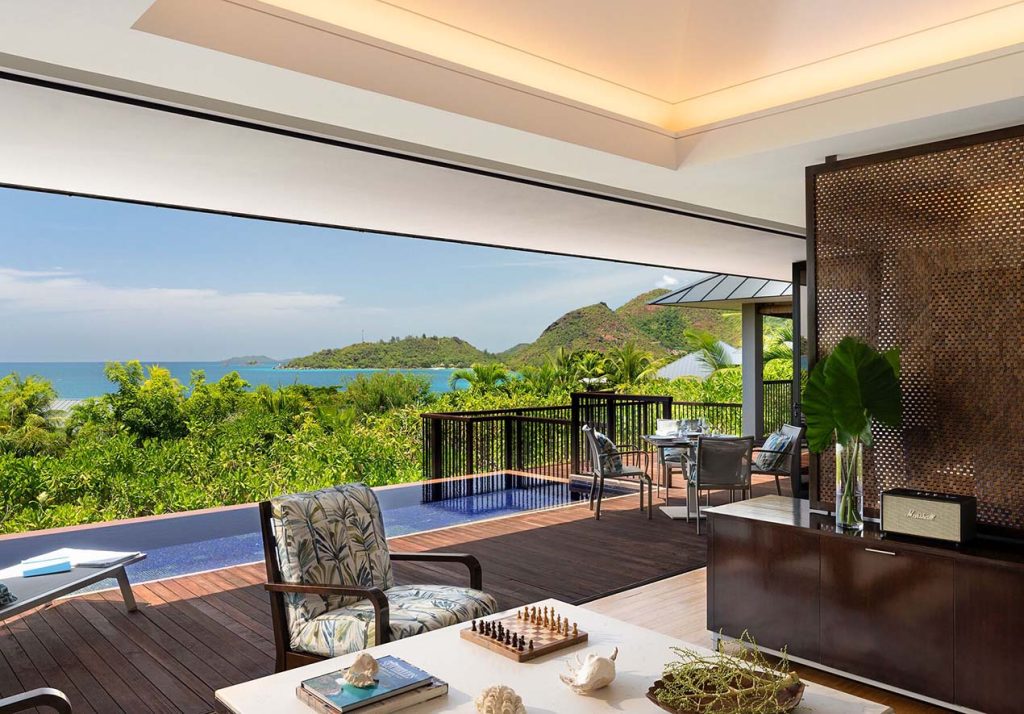 Entering Raffles Seychelles, you are welcomed by an aura of peaceful tranquillity that resonates with the rhythmic lullaby of the ocean waves. Its architectural design, characterised by modern Creole aesthetics, injects a touch of local allure to the elegant ambiance. The amiable staff, ever at your service, ensure a stay that feels like a fairy-tale spun in paradise.
Food and Drink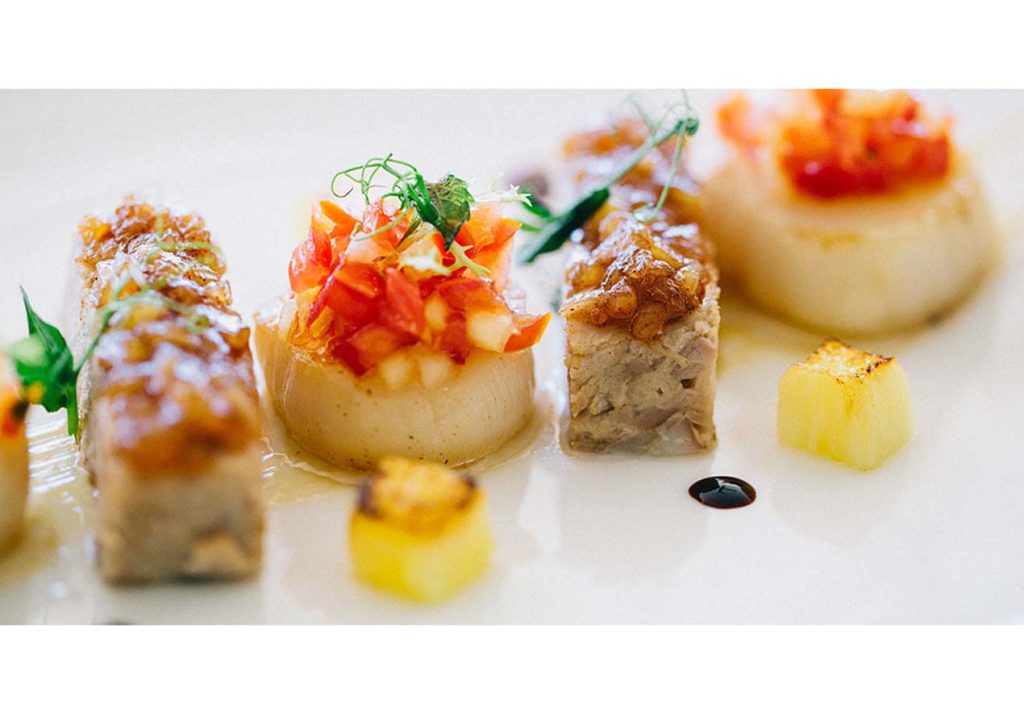 Prepare your palate for a culinary fiesta at Raffles Seychelles. The resort boasts several dining establishments, each proffering a mouth-watering spread of cuisines. My personal favourite was the Losean Restaurant, which delighted me with its excellent meld of Creole and Mediterranean flavours. The Grilled Octopus is a must-try! For connoisseurs of fine beverages, the Takamaka Terrace & Shisha Lounge offers an impressive array of signature cocktails and an exclusive rum selection.
Facilities and Services
Amenities at Raffles Seychelles are second to none. The resort features a well-appointed fitness centre, a serene Raffles Spa with a variety of holistic treatments, and a striking infinity pool that overlooks the majestic ocean. What truly won me over was their extraordinary butler service, ensuring all my whims were catered to.
Important note from (what could be improved?):
While Raffles Seychelles provides a matchless experience, there's always scope for fine-tuning. During my visit, I felt that the diversity of local Creole dishes in the restaurants could be augmented, giving guests a more genuine taste of Seychelles.
The absolute highlights:
Without a doubt, the crown jewel of my stay at Raffles Seychelles was the spectacular sunset viewed from my villa's private pool. Drenched in shades of fiery orange and gentle pink, the sky put on a grand spectacle every dusk. Coupled with top-notch service and the soothing melody of the ocean waves, the experience was truly unforgettable.
Reservation Tips
Securing an unbeatable deal at Raffles Seychelles requires some savvy planning. For optimum rates, consider booking during the shoulder season (usually between March and May, or September and November). Additionally, booking directly through the hotel's website often ensures the best rates and room choices. The expense for my four-night stay in the Panoramic Pool Villa amounted to approximately $1,200 per night – a splurge that was truly worthwhile.
Raffles Seychelles, with its fusion of plush comfort and idyllic allure, offers a slice of paradise that's worth every penny. But don't just rely on my word, plan a trip and experience the magic for yourself!